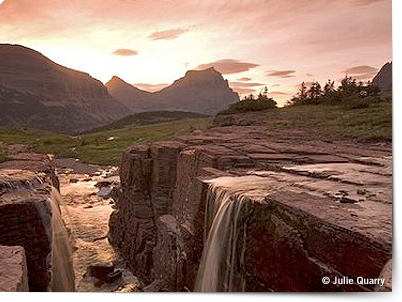 Landscape
When done right, landscape photography draws the viewer in and captures the drama of the scene. Sunrises and sunsets are particularly popular—but can often pose the greatest challenges. Consider these suggestions for making the most of your sun-filled memories.

• It's all about timing. Many people want to capture the sun just as it begins to touch the horizon. That's fine, but some of the brightest colors appear up to 30 minutes before or after the sun sets or rises, especially when clouds are present. Morning and evening sunlight reflecting off the clouds can add a dreamy mood to any picture.

• Use the foreground. While a colorful sky is always exciting, consider adding foreground elements to your picture to add depth and texture. Interesting elements could include wisps of dune grass, fragile tree branches, rocky outposts, or an old wooden fence. Adding foreground elements also creates interesting compositions for your pictures.